Work, Inspire, Thrive: Professional Development for a Thriving Campus
A thriving campus starts with staff and faculty who are thriving. Western Student Experience regularly offers professional development opportunities at no or low cost to staff and faculty across campus. Please join us for our upcoming opportunities!
Upcoming Sessions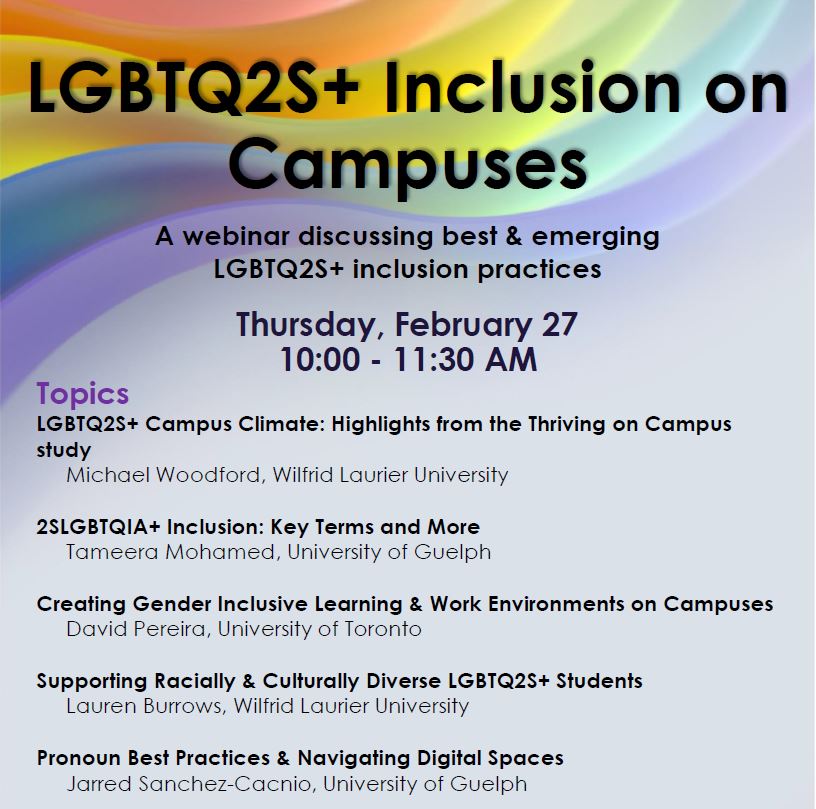 LGBTQ2S+ Inclusion on Campuses: A webinar discussing best & emerging LGBTQ2S+ Inclusion practices
February 27th from 10:00 a.m. - 11:30 a.m.
Researchers will present some of the overall provincial findings from the survey and four professionals who work in the field will share strategies and practices for LGBTQ2S+ inclusion on campuses. Please register in advance and the webinar link will be send to registrants on Feb 26.
---
Running on Empty – Compassion Fatigue Workshop 
March 31st from 9:00 am – 12:00 pm, Location: UCC 269 (Community Room)
This workshop is led by Shawna Percy from LifeVoice Inc. Details about the workshop and the trainer are below.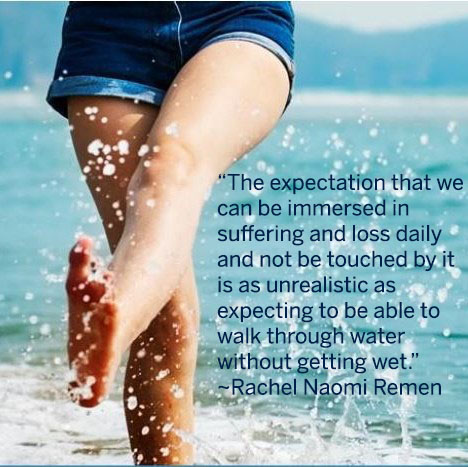 Space is limited! **If you know someone that might benefit from this learning opportunity, please provide their email address to Leslie Gloor Duncan (lgloor@uwo.ca) and she can reach out to invite them.
About the workshop:
The Compassion Fatigue workshop will take participants on a journey of self-assessments to gauge where each individual's level of compassion satisfaction, burnout, and vicarious trauma are at in this present moment, and what you can do about the effects of each. Learn how to stop yourself from being swept under the current by compassion fatigue, which by definition is a deep erosion of our ability to tolerate strong emotions and difficult stories in others. However, helping and caring for others is not actually what gives us compassion fatigue. What gives us compassion fatigue is not caring for ourselves. This workshop will help you re-center and refocus on refueling your capacity, so you can reach places an empty tank simply can't bring you to.
About the trainer:
Facilitated by TEDxUW speaker, published author, and President of Life Voice Canada Inc., Shawna Percy is passionate about mental health awareness and suicide prevention. Shawna regularly delivers Mental Health First Aid, ASIST (Applied Suicide Intervention Skills Training,) safeTALK, Compassion Fatigue, and The "ASK" Workshop (Assessing for Suicide in Kids 5-14) in a broad range of contexts across Ontario and beyond. Her lived experience and story-telling approach engages her participants and takes learnings from theory to real-life application. Shawna only teaches what she lives. As such, she has run hundreds of workshops, and engaged in dozens of suicide interventions. Shawna is thrilled to be joining Western University to impart knowledge specifically about Compassion Fatigue, Burnout, and Vicarious Trauma, and share how to reclaim our compassion satisfaction.